Learn Online Content Strategy in 6 Weeks or Less With this Practical, Easy-to-Digest Course
Stop being overwhelmed by content strategy today. Learn how to find your keywords, discover your audience, and create high ROI content!
To be effective at content, you need a strategy. I've created this certification course to answer an industry need for a practical approach to planning out content for brands and businesses in any niche.
In this course, I'm going to teach you how to create, execute, and maintain – from the ground up – an effective brand content strategy.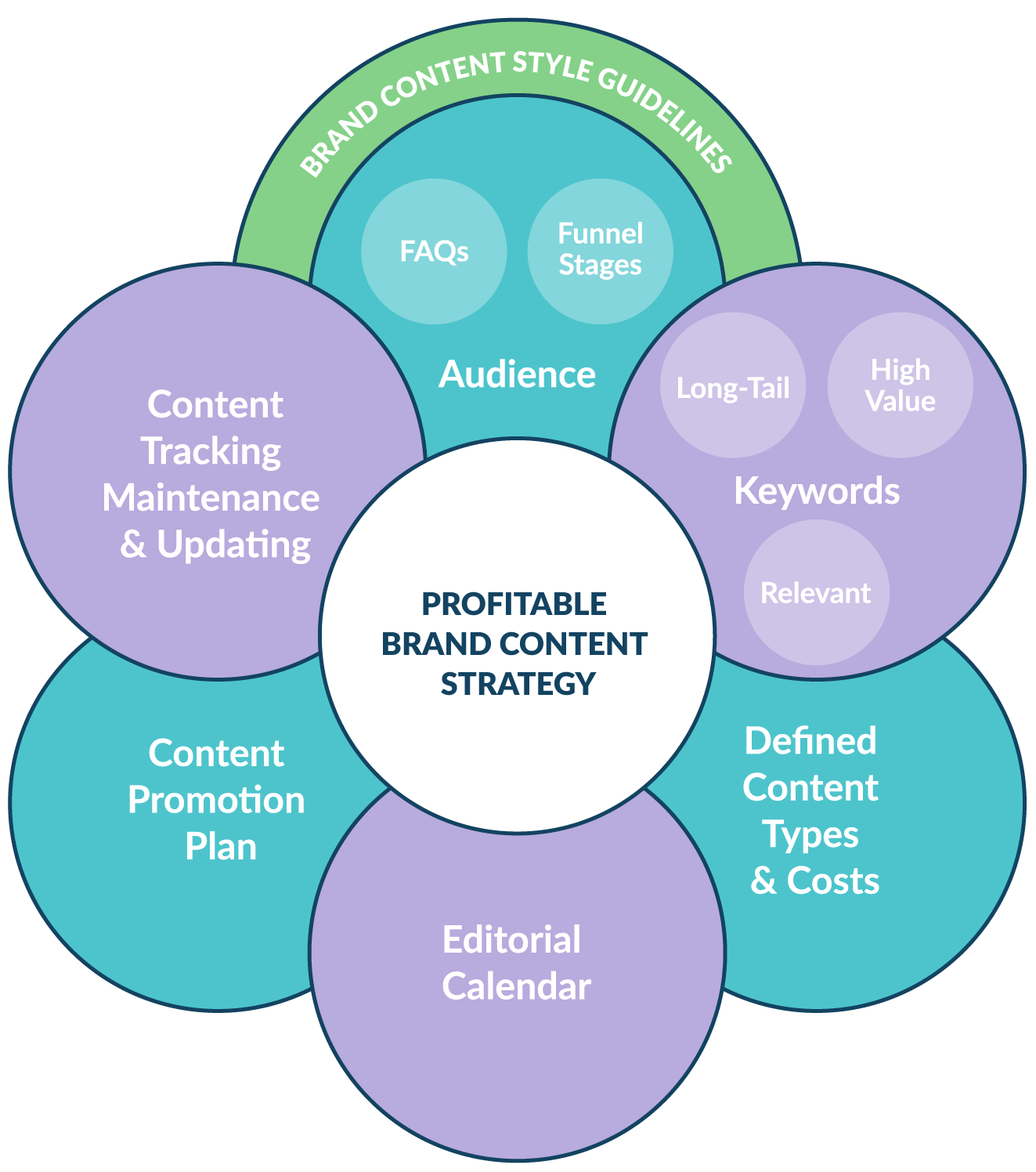 Taught from a front-end (user, customer, content creation) perspective with a touch of back-end (software, processes) perspective, you'll learn everything you need to know about content strategy at a beginner to intermediate level, and you'll learn how to plan and create great content that produces results for any brand.
I've designed this course to be very easy to understand, follow along, create and implement immediately, with many "AHA! I got that!" moments along the way.
Hands-on Student Training During Every Module: Creating a Practice Content Strategy
I've always believed that people learn best with hands-on practice, putting into action something you've just learned. So, at every stage of the training, you'll be putting together a real content strategy for a fictitious client, built step-by-step as you go through the modules.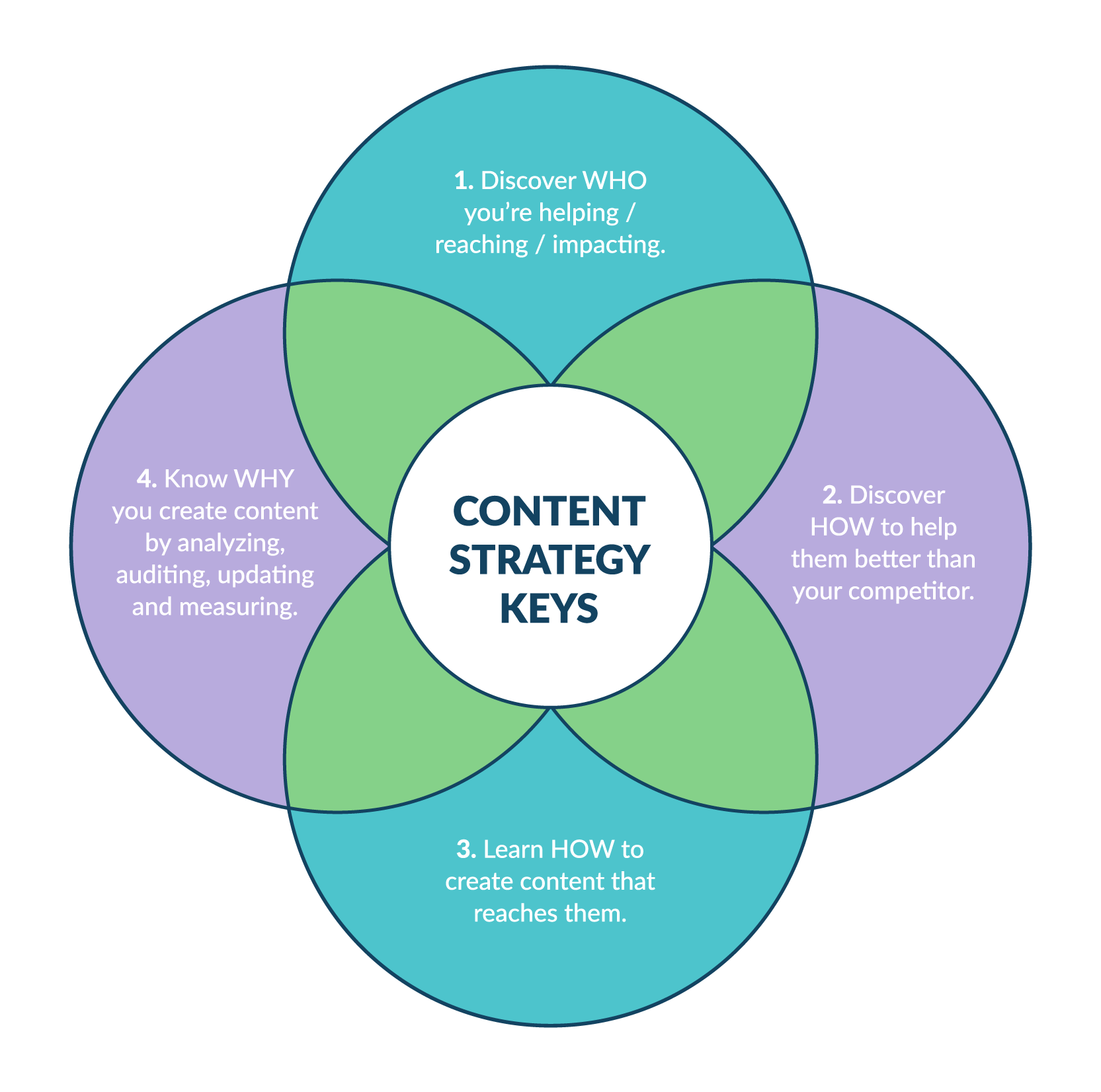 You'll build the fictitious client strategy through each lesson you learn. By the end of the course, you'll get to sit back and enjoy the beautiful, working, and cohesive brand content strategy you just built from scratch!
Here's how it all breaks down:
In this training, you'll learn how to build a core, profitable, content strategy foundation, which is broken up into these phases:
1. Audience Persona (and FAQs): This is the basis of creating content that reaches and impacts your targeted reader (potential client/buyer). You'll learn how to identify your audience; create a persona around their likes, dislikes, and interests – and find their biggest questions in seconds.
2. Long-Tail, High Value Keywords & Topics: The secrets of great keyword and topic discovery will be completely demystified in this section! Worried that you'll be overloaded with a list of tools to use? Think again. In my years of content marketing, I've learned that less of the "right" tools can be far more – your time is saved, and you only need a few real features in a tool to get to the meat of keywords and topics.
I'll show you, step-by-step, how to use less tools and get more results – saving you time and helping you invest in the biggest bang for your buck when it comes to SEO and content discovery tools.
Using the best tools on the market, you'll learn how to discover amazing keywords.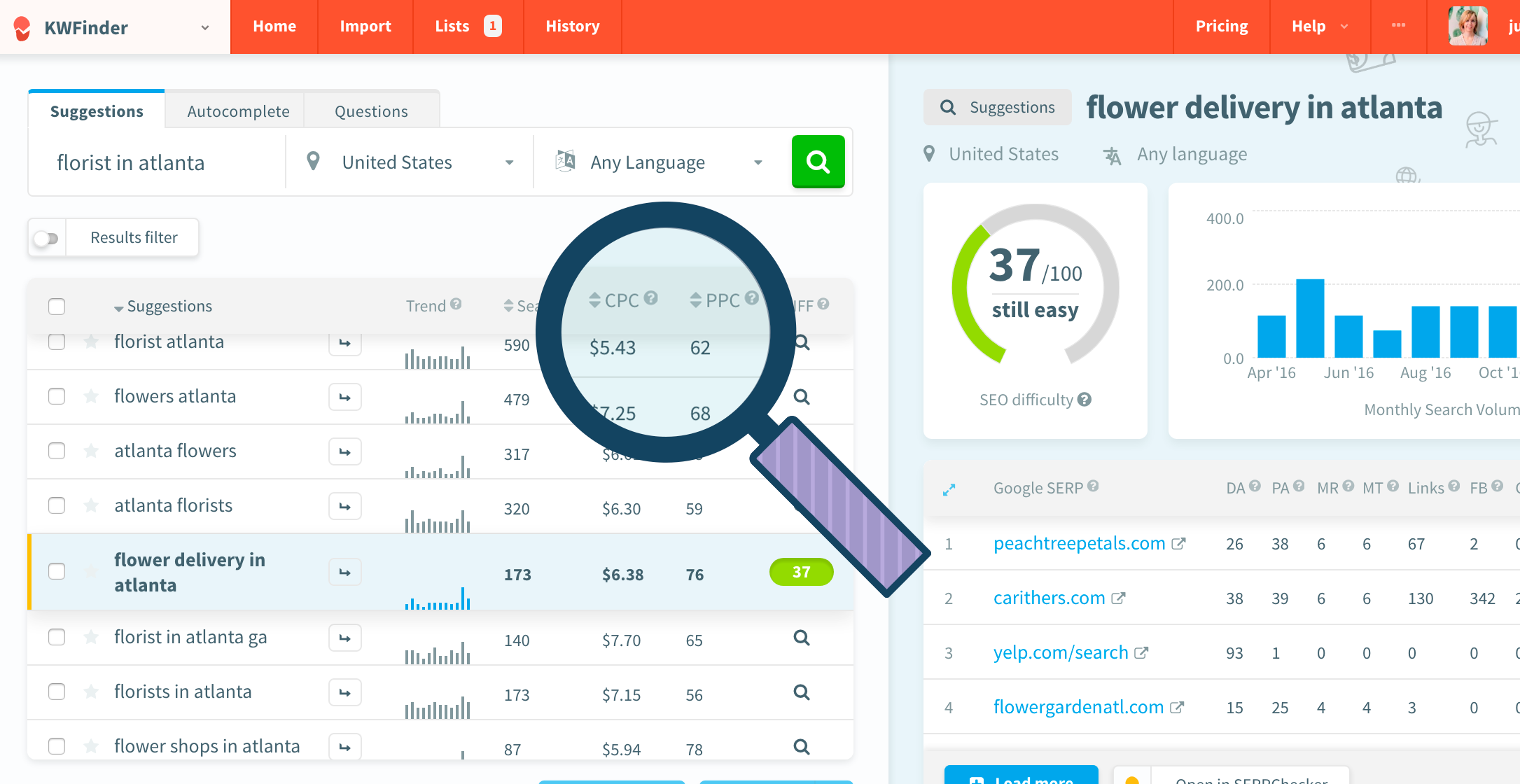 You'll also learn how to validate topics and immediately discover trends using a leading content discovery and analysis tool.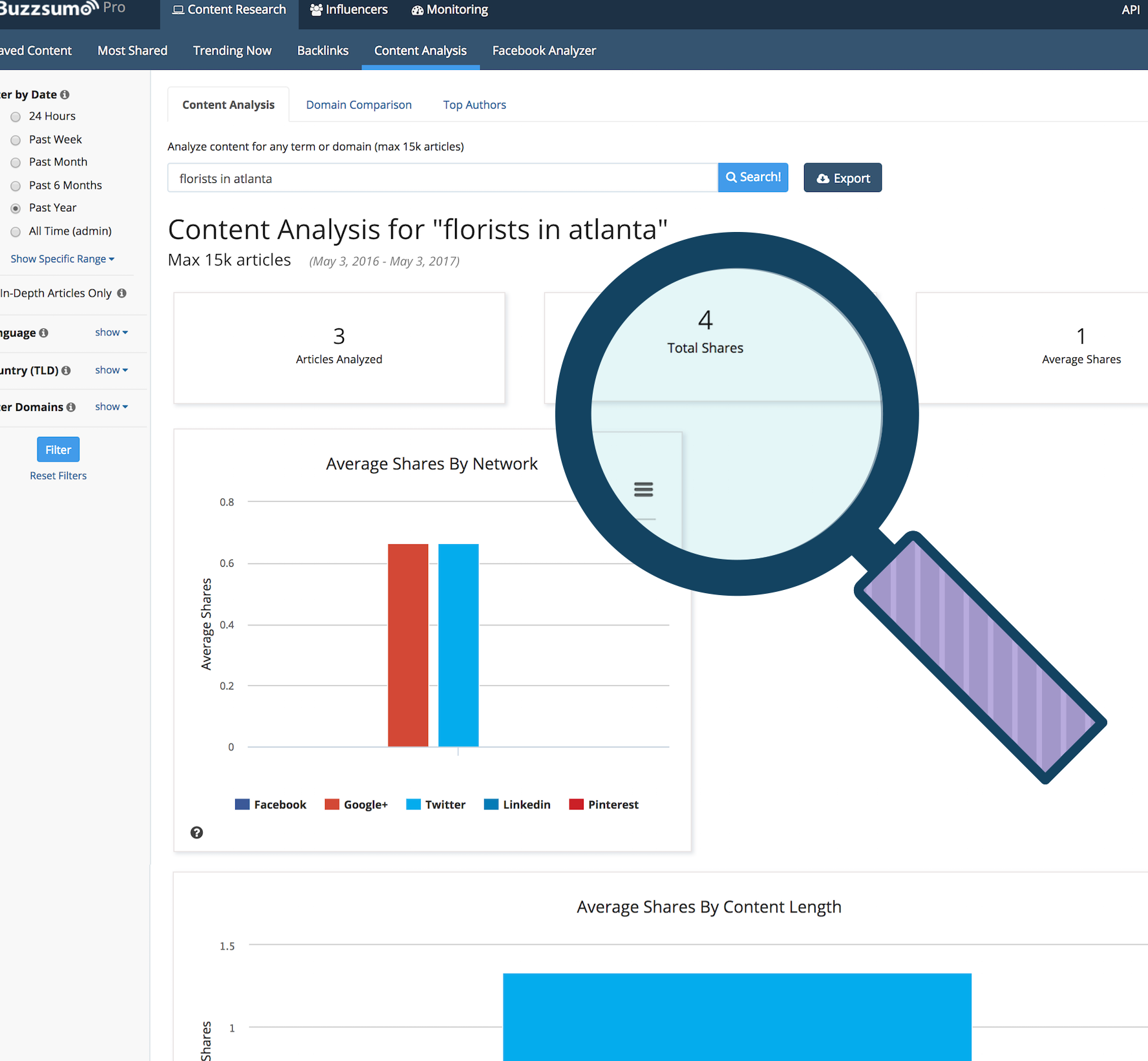 3. Defined Content Types & Costs: You'll learn what content types are truly worth the investment for different brands and industries, and what costs to expect along the way.
4. Editorial Calendar:This ugly content term that usually translates to "a lot of unnecessary work" will be completely redefined with what I'll teach you in this section. Seriously! Using a low-cost, super simple tool, you'll be able to put together everything you just learned in the previous sections and build an editorial calendar in minutes that any client will be able to understand at a glance. You'll learn how to measure for and write down an attainable goal for every single piece of content you put down on the calendar, enabling you (or your client) to track ROI from each post.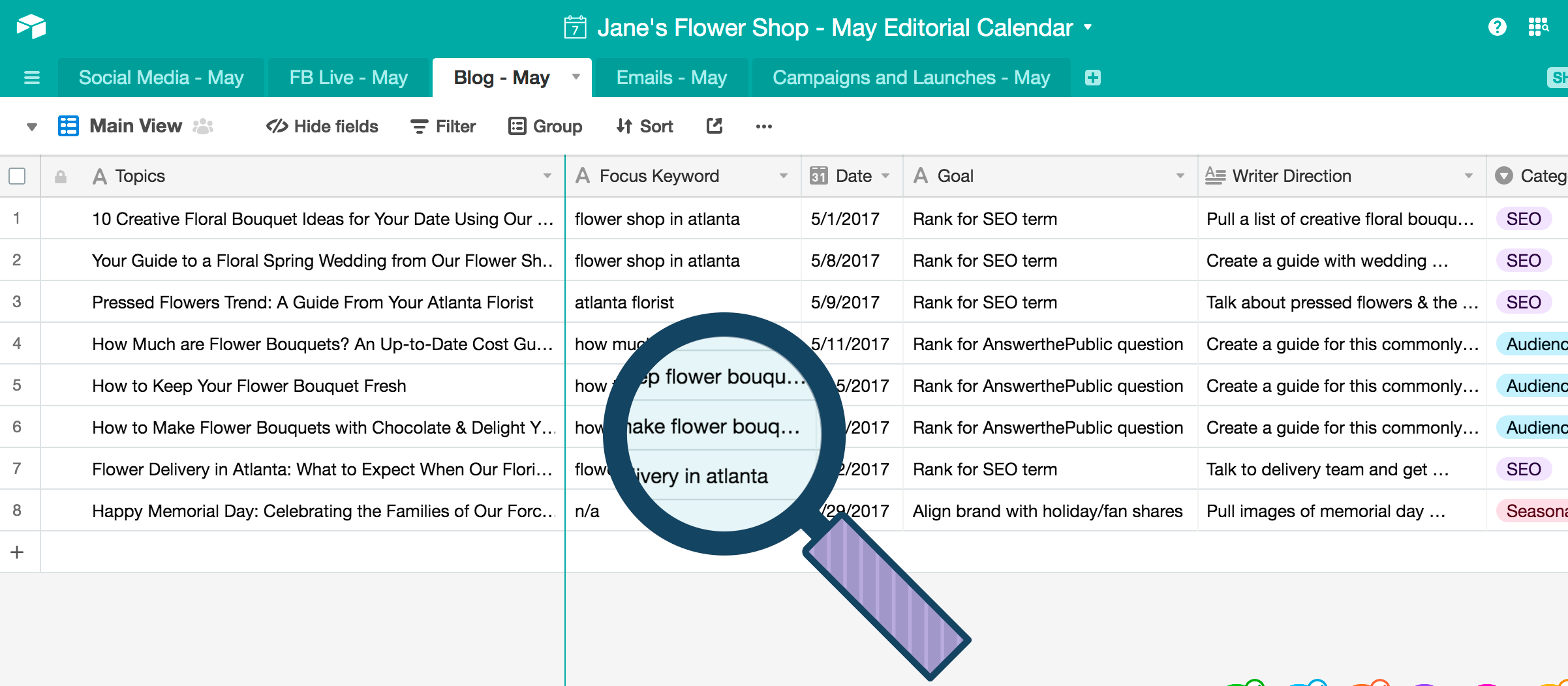 5. Content Publishing & Promotion Schedule: When do you publish, where do you publish, and how the heck do you promote it? I'll address, at entry-level, all of these questions and teach you a success launchpad that you can apply to any brand, in any industry – with case studies of what works, and what doesn't.
6. Content Maintenance, Updating & Tracking: Content can't be created to "set and forget," no matter how evergreen it is. Instead, it's an investment that pays off over time – and for best results, you need to know how to track, update, and maintain your content so the clicks you get on your content translate to solid ROI as time increases.
You'll learn one of the easiest methods I use daily to track position changes, and you'll be able to immediately see the posts that begin to rank (or report to your clients on their rankings) – plus, download and save a handy-dandy checklist of what to start updating and maintaining to maximize your CTRs when your content starts climbing in the rankings.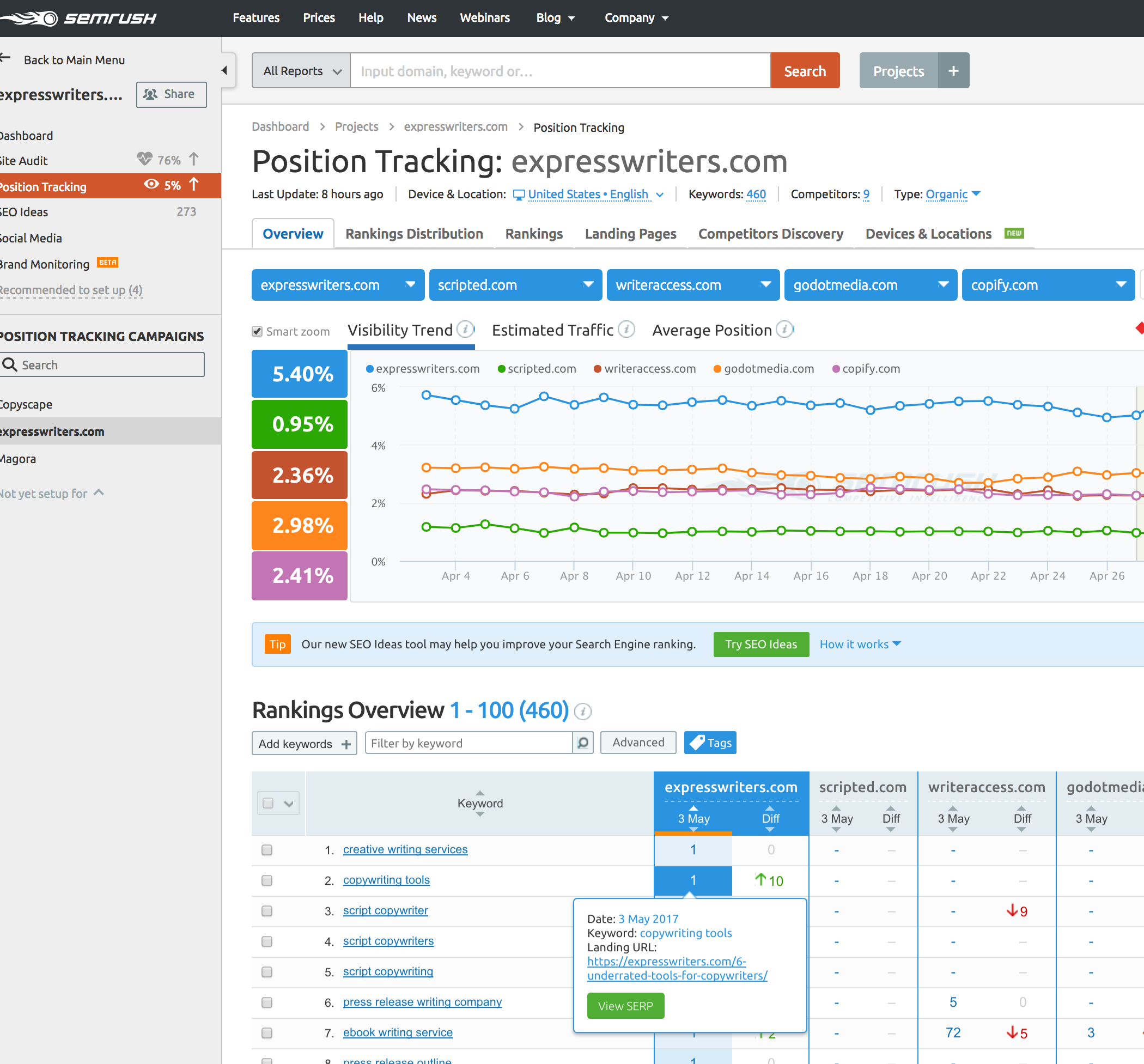 7. Bonus Sections You'll get an intro featuring interviews with experts, extra cheat sheets, blueprints, and easy-to-follow checklists to download. You'll also get a workbook to help you track and create your own "fictitious client" content strategy as you go through the training. Plus, I have more bonuses lined up that I'll reveal at launch, which will add a lot of value to the results you're able to take away as a Certified Content Strategist!
As you create a content strategy and go through the sections in this course, you'll learn:
How to define your customer/audience persona – clearly and quickly.
How to define your customer needs and create content that answers those pain points.
Know what topics to address to attract and retain your ideal customer through content.
How to split up your content focus (for any brand in any industry) into just two main and manageable directions, each time.
How to find and go after the right keywords that will result in ROI – it'll be second nature after I teach you what I know.
How to focus and create content types worth the time.
What SEO to incorporate into your content creation to make sure people Googling your keywords can find your content (tip: they're easy – none are technical).
Create an editorial calendar (easily: I'll show you a few of my favorite, free to low-cost investment platforms to use).
How to guide your clients through content consultations (with templates and blueprints ready to go!).
Set content expectations, measure ROI, and know what to update when.